Water Damage in Boulder CO
Weather Alert: If you are experiencing weather-related damage from the storm, call us today for emergency assistance! 
911 Restoration of Boulder, Colorado
You need the chance to get immediate help after you experience property damage in Boulder. You shouldn't have to deal with the effects of water damage, fire damage, or a sewage backup on your own. That's why 911 Restoration of Boulder mans the phones 24/7/365.
You can call the property damage professionals at 911 Restoration of Boulder whenever you need help. We can reach homes and businesses in Boulder, Denver, and Arvada within 45 minutes of an emergency call. Our techs will arrive at your property prepared to:
Offer You a Free Visual Inspection for Property Owners Only
Handle Any Property Damage Emergency
Extract Water, Remove Damaged Materials, and Clean Your Property
Fully Restore, Repair, and Renovate Your Home or Business
At 911 Restoration of Boulder, we offer a Fresh Start with our comprehensive selection of property damage restoration services, including but not limited to:
Whether you're a Colorado homeowner or business owner, 911 Restoration of Boulder is your Fresh Start! We'll communicate with you throughout the entire process, help answer questions related to insurance, and restore your property to its pre-damaged condition. One of our IICRC-certified teams is dispatched within 45 minutes of your call! Contact us today, and one of our friendly representatives will assist you in finding the nearest Colorado location.
Service area map
You can rely on us to bring your property back to better-than-new condition after any type of property damage in Boulder, Arvada, Denver or any surrounding areas.
Sherry M.
"I would give them 6 stars if I could. I had to deal with a flood in my business, an absolute nightmare for every business owner. 911 Restoration came right away, and they are so professional and efficient. Even after everything was done they followed up and made sure everything was back to normal. A+ customer service. Thank you!"
Water Damage Restoration
Floods, heavy snows, and plumbing emergencies can all lead to water damage in Boulder, Denver, Arvada or any other cities in Colorado. If you discover excess water in your property you can limit the destruction by calling a water damage restoration company right away.
911 Restoration of Boulder can take care of your water damage restoration needs by:
Handling Water Removal after Basement Flooding
Repairing the Damage Caused by a Pipe Burst or a Frozen Pipe
Cleaning Up Carpet Water Damage and Dehumidifying Your Property
Dealing with Business or Home Water Damage
Water can begin damaging your property in a matter of hours. You can reduce the overall costs of the restoration process by getting professional help right away. Our techs can remove water, dry and dehumidify your property, and clean up the damage left behind by water.
Mold Removal and Remediation
Mold is a type of fungus that can spread in homes and businesses. It is more likely to grow in your property after a water damage event, but it can also grow in damp, dark areas that did not previously experience water damage in Boulder.
The mold removal techs at 911 Restoration of Boulder can help you if you discover a mold infestation. We can:
Send the Mold to a 3rd Party Laboratory for Testing
Remove Mold and Mold Infested Items
Clean and Disinfect All Areas Infested with Mold
Some forms of mold can threaten your health. Your well-being is important to us, so contact us to get the mold removal services you need today. Let us return your property to pristine condition immediately. Whether you need mold removal in Boulder, Denver, Arvada or anywhere else, 911 Restoration of Boulder will clean it up for you.
Fire Restoration and Odor Removal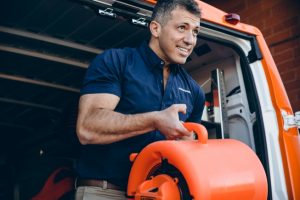 Fires are one of the most destructive forces found in nature. Flames can cause obvious destruction to property owners of all kinds. They can result in additional damage from fire hoses and sprinklers. Fortunately, the professionals at 911 Restoration of Boulder have extensive experience in dealing with fire and smoke damage restoration in Boulder. In addition, we also service the cities of Denver, Arvada or any surrounding areas. Our qualified specialists are experts in:
Removing All Items Damaged by Fire
Packing Out and Storing Your Undamaged Belongings
Using Advanced Soda blasting Techniques to Clean Fire Damage
Restoring All Parts of Your Property Damaged by Fire
You can remove the stress from the fire restoration process by contacting a professional crew with years of experience. The fire restoration techs at 911 Restoration of Boulder can offer you a free fire damage assessment and a free insurance consultation.
Take the first step to totally repairing your property after a fire by calling our fire restoration crew today.
Sewage Backup Cleanup
The sewage system in your home or business plays an important – though unseen – role in your day-to-day life. A single malfunction can lead to a sewage spill, dumping raw sewage into your property in Boulder, Arvada, Denver or any other nearby city.
You should not attempt to handle sewage cleanup on your own. Raw sewage contains many contaminants that can threaten your health if you do not have appropriate safety gear. Get help from trusted sewage removal professionals by contacting 911 Restoration of Boulder after a sewage backup.
We can take charge immediately. Our crews are trained to handle:
Commercial and Residential Sewage Cleanup
The Safe Disposal of Raw Sewage
Disinfecting Processes for Your Home or Business
Odor Removal After a Raw Sewage Spill
As a professional water damage restoration company, 911 Restoration of Boulder can also address any water damage that you experience after a sewage spill.
Disaster and Storm Restoration
Disasters come in many forms. Your home or business could face damage caused by massive storms like hurricanes. Flooding and blizzards can leave you to deal with tremendous amounts of water damage in Boulder. You might also fire damage or a man-made disaster tied to your plumbing.
911 Restoration of Boulder has the experience, training, and resources to handle any type of damage restoration. We can offer you the property restoration services you need when you require them the most. Contact us if you need help with:
Emergency Roof Repairs
Emergency Boarding Up
Emergency Water Extraction
After the initial disaster has subsided, we can evaluate your home or business for structural damage. Our disaster restoration techs can focus on developing a personalized renovation plan for your property. Our goal will be totally renovating and repairing your property, so you can't tell that a property disaster ever even occurred. Whether you need disaster restoration in Denver, Boulder, Arvada or any surrounding city, we'll be at your property in 45 minutes or less.
Commercial Water Damage Restoration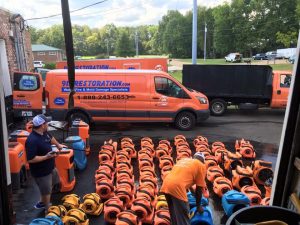 Business owners in Boulder often have unique needs after they experience a property disaster. Your business is an important part of your life and responsible for paying your bills. We understand the importance of restoring your business quickly and correctly the first time.
You can return your business to the perfect condition you deserve after a fire, flood, plumbing backup, or mold infestation by contacting 911 Restoration of Boulder today. Our commercial restoration techs are IICRC certified to handle:
Water Removal from Commercial Properties
Mold Removal and Cleanup
Fire Restoration along with Smoke, Ash, and Soot Removal
Commercial Sewage Backups
All techs at 911 Restoration of Boulder are licensed, bonded, and insured to handle the challenges associated with totally repairing and renovating a commercial property. Let us begin working on your commercial property today, so you can get back to business. You deserve a Fresh Start after any type of property emergency in Boulder, Arvada, Denver or any surrounding areas. We'll get you back on your feet.
Serving the communities of Arvada, Boulder, Broomfield, Denver, Lafayette, Louisville, Westminster, Wheat Ridge, and surrounding areas.