Water Damage Restoration Services in Louisville
Located in the beautiful metropolitan area of Boulder, CO, Louisville is a great suburban community for new residential or commercial property owners to settle down in. With charming small town appeal and quick access to the big city, Louisville delivers the best of both worlds.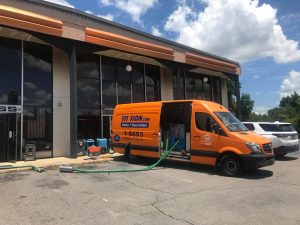 Louisville building owners face a lot of big responsibilities. They not only need to keep their building in quality condition, but provide a safe environment for all who enter. A lot of things can happen that will put your home or retail storefront's welfare in harm's way. This includes indoor flooding. Whether caused by a pipe burst, septic sewer backup, or severe storm, water inside of your four walls can cause a lot of damage.
Thankfully, the water damage restoration professionals of 911 Restoration of Boulder are here to help. Our licensed, insured, and bonded team offers 24/7/365 accessibility and a swift 45-minute response time. No matter what time of the day or night the flooding occurred at, we will be at your door within the hour to start work right away.
Need Water Damage Restoration Professionals? Call Us Now!
 At 911 Restoration of Boulder, we are your hometown flood cleanup heroes. With years of experience under our belts and state-of-the-art equipment, we will tackle even the biggest flooding mess immediately.
 Once flooding happens inside of your residential or commercial building, time is not on your side. Water damage restoration is a task that should never be put off. Within mere hours of the first flood, the water will start to stain your prized possessions and warp your floorboards. Within a day or two, the excess moisture in your air will lead to the growth of mold and mildew.
This is why it is essential to contact 911 Restoration of Boulder right away. We are equipped with the expertise and equipment to safely extract all droplets of water from your premise. From dehumidifiers to air scrubbers, we will guarantee that your home or office building is safe, comfortable, and completely dry once again.Some of the tools that we use to thoroughly clean and dry your commercial or residential building include: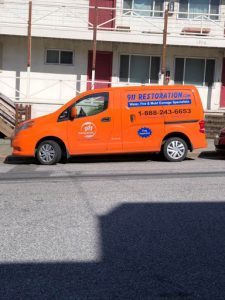 Air Movers – These small but mighty drying machines will swiftly dry any surface that has been soaked with water. Additionally, they provide effective air circulation for the entire interior space.

Air Scrubbers – These portable tools remove any odors and particles from the air to leave your home or office building smelling nice and clean. They are especially useful for mold removal jobs.

Dehumidifiers – These tools will remove excess moisture from your indoor air. This greatly helps with the mold remediation process.
911 Restoration of Boulder will help to solve your water woes. With innovative equipment and knowledgeable professionals, our water damage restoration team is here to help!
Mold Removal Services in Louisville
 Another problem that could affect your residential or commercial property when indoor flooding occurs is mold. This microorganism breaks down dead and decaying matter, such as dead trees and shrubs, outside. But once it enters through your door, it could pose a serious threat to your building's structural integrity and your health.
Mold can enter into your building through the air. It can also attach itself to your guests or pets. If there is excessive moisture inside of your home or apartment complex, mold colonies will start to thrive. Mold can also transfer to other rooms of your building by releasing thousands of tiny spores into the air.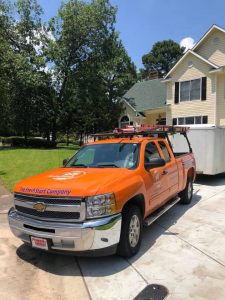 Mold eats away at any surface it grows on. This can put your walls, wood, and property structure at risk. Additionally, mold can cause serious health problems in young children and the elderly, including asthma or allergy symptoms, coughing, sneezing, wheezing, and chest tightness.
If you need quick mold decontamination services, call the mold inspection pros at 911 Restoration of Boulder. We will provide you with immediate mold removal assistance to help your home or office building be clean, safe, and mold-free once again.
Our "fresh start" approach helps us to deliver amazing customer service to you in your time of need. We will help you to see the light at the end of the tunnel and to happily enter into a new chapter of your life.
For all of your mold removal and water damage restoration needs, call 911 Restoration of Boulder today!
Serving the communities of Arvada, Boulder, Broomfield, Denver, Lafayette, Louisville, Westminster, Wheat Ridge, and surrounding areas.