About Us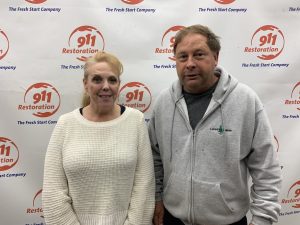 When we say that 911 Restoration of Boulder is locally owned and operated, we mean it. The owners Lon L'Heureus and his wife were both born and raised in Boulder, and they have been living there for 50 years.
This homegrown duo has been married for 24 years and is excited to begin this new venture together. By running the Boulder branch, they can provide the community with high-quality and affordable restoration services on a moment's notice.
911 Restoration specializes in water damage restoration, mold removal, fire restoration, sewage cleanup, and overall disaster restoration, making them the only company you will ever need to repair your property.
Lon's 40 years of experience in the construction industry has made him acutely aware of how important it is to act fast when it comes to dealing with water disasters, which is why his technicians are available around the clock to respond to water and sewage emergencies and guarantee to arrive within 45 minutes of receiving the phone call.
Lon and his wife love a challenge, and they are looking forward to proving their ability to make a change in the Boulder community through their management of 911 Restoration.
Lon Brings A Passion For Hard Work And Community Service To Boulder
The transition into the restoration industry was easy for Lon due to his 40 years of experience in construction. He began working construction as soon as he could work and never looked back.
What Lon learned most during his time working construction was the importance of working hard while maintaining a positive attitude, which really shaped his work ethic into the one he has now.
The owners were immediately drawn to 911 Restoration's concept of spreading the Fresh Start attitude. The idea that they can give people a new beginning by doing what they love perfectly falls in line with their personal values.
Along with providing exceptional restoration services, Lon makes time to give back to the community in other ways. He is involved with a charity in Boulder County that helps those affected by breast cancer and organizes charity softball games.
Being able to combine his construction background and his passion for helping people through his new career at 911 Restoration is a dream come true for Lon and his wife. They are excited to help give you the Fresh Start you deserve today!
Quick And Efficient Restoration Services Near You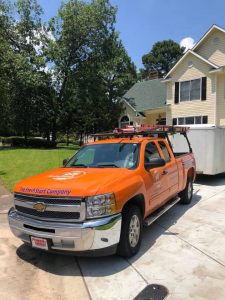 Lon's wife loves to brag about her husband's talents. Lon is naturally a punctual person, but when it comes to the restoration industry, he understands the importance of acting fast.
The entire operation is dedicated to providing prompt service to property owners in Boulder. They have been trained by Lon not only to implement speedy water damage restoration services, but to administer them with meticulous attention to detail.
It is crucial to the recovery of the customer's home or business to stay aware of all the components contributing to the problems occurring within the property, and Lon's team is committed to proving their ability to take care of everything a customer may need.
This level of customer service includes assistance with your insurance policy. A staff member will help you determine the coverage you are entitled to receive and file the claim for you.
The team at 911 Restoration wants to make the entire process as easy as possible for you. They can be relied on to execute quality work on every job, no matter how severe the damage may be.
So, call Lon when you need stream-lined, property restoration services, and he will make sure you receive the help you need, right when you need it.