Sewage Cleanup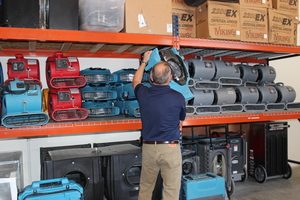 Are you dealing with sewage water damage in your home or business? A sewage backup in Boulder, Denver, or Arvada requires immediate action. Sewage water can seep into your floors, walls, and possessions, causing damage and leaving behind foul smells that can spread quickly through your property.
You can undo the damage caused by a sewage water backup by contacting 911 Restoration of Boulder right away. Our technicians remain on call 24/7/365, so you don't need to worry about waiting for business hours to call us. We are ready and prepared to race out to your property and we can arrive within 45 minutes of your emergency call at any time of the day or night.
You can get the help you need handling sewage water cleanup in your home or business. The professionals at 911 Restoration of Boulder can immediately begin:
Pumping Sewage Water Out of Your Property
Cleaning and Disinfecting Areas Touched by Raw Sewage
Removing Odors Left Behind by Toilet Water Damage
Note that you should not attempt to handle sewage cleanup on your own. Raw sewage is dangerous because it has been in contact with human waste. This means that sewage contains bacteria and other pathogens that can cause health issues. Sewage should only be handled by individuals who have the appropriate safety gear.
The crew at 911 Restoration of Boulder has the training and equipment to clean up your property after a sewage backup. Let us return your property to perfect condition here in Denver, Boulder, or Arvada.
Sewage Cleanup and Water Damage in Boulder
A sewage water backup can leave you with multiple property restoration needs. Water damage can be incredibly destructive on its own. Water can begin warping floors and soaking into drywall within a few hours. Depending on the extent of your sewage backup you may even end up with a flooded basement.
911 Restoration of Boulder is a full-service water damage restoration company. We can handle water extraction. The professional-grade pumps we use can quickly remove sewage water, preventing additional sewage water damage from occurring in your home or business.
Once the sewage is removed from your property, techs can begin cleaning and disinfecting your home or business. Sewage water cleanup must be handled carefully. The techs at 911 Restoration of Boulder will thoroughly check your property for any signs of sewage and then remove them with cutting-edge cleaning techniques.
You don't have to handle toilet water damage on your own. Our crews can take care of carpet water damage after a sewage spill. If you have a flooded bathroom on the second level of your home or business, techs can even handle ceiling leaks.
Dealing with the water damage caused by a sewage spill does not have to be a stressful experience. You can get your peace of mind back after a sewage overflow by contacting 911 Restoration of Boulder right now. Let us provide you with the Fresh Start you deserve after a sewage backup.
The Causes of Sewage Backups in Boulder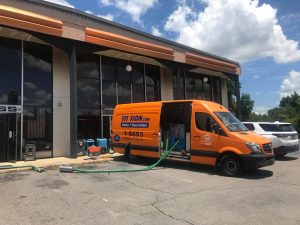 A sewage water backup can occur for a number of reasons. Sometimes, sewage backups occur because of heavy rains that overload the sewage systems in Boulder, Arvada, and Denver. When this occurs, sewage can flow back through the pipes and into your home or business, leaving you with a mess that needs to be cleaned up right away.
You may also experience toilet water damage if a clog develops in your sewage pipes. You can limit the odds that your pipes will clog if you avoid pouring grease into your pipes. While grease may appear to be a liquid when it is hot, it cools into a solid that can completely block your pipes if it is given enough time.
Limiting the odds that you will experience sewage water damage should always be a priority. However, there are times when a sewage backup cannot be prevented. If you experience a sewage overflow in your home or business, you can reach out to 911 Restoration of Boulder to get immediate help.
Put your trust in a sewage restoration company with years of experience:
Getting Sewage Out of Homes and Businesses in Our Area
Safely Disposing of Raw Sewage
Cleaning Up All Areas and Items in Contact with Sewage
We are dedicated to handling sewage water cleanup quickly and completely the first time. Let us take care of sewage cleanup and odor removal. You should not even be able to tell that a sewage spill ever occurred by the time our property restoration technicians are finished with your home or business.