Commercial Water Damage Restoration in Boulder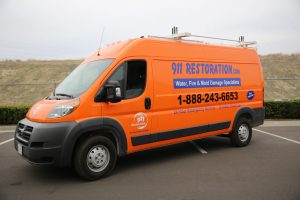 Business owners in the areas around Boulder, Denver, and Arvada put a lot of themselves into their companies. You pour in time and hard work to ensure that your business is successful, which can make it incredibly frustrating if your commercial property experiences damage caused by water, fire, mold growth, or a sewage backup.
The crew at 911 Restoration of Boulder understands your frustration and we're ready to do what it takes to return your commercial property to perfect condition after any type of disaster. You can call us whenever a property disaster occurs, 24/7/365, and we can reach your property within 45 minutes of your call.
The commercial restoration techs at 911 Restoration of Boulder are trained and fully equipped to provide you with:
A Free Visual Inspection for Property Owners Only
Help Handling Water Damage Caused by Floods or Pipe Burst Emergencies
Water Damage Restoration Services After a Sewage Backup
Complete Mold Remediation and Mold Cleanup Services
Fire, Smoke, Ash, and Soot Restoration
The techs understand the unique challenges associated with commercial restoration in Boulder, Denver, and Arvada. Our years of experience allow us to quickly develop a plan specialized to handle your restoration needs. Techs can utilize professional-grade equipment to restore and renovate your property now, so you won't even be able to tell that a property disaster ever occurred.
You can get the help you need to get back on your feet after a commercial property disaster by calling 911 Restoration of Boulder today. Take the first step to getting a completely restored property by speaking with us immediately. The Boulder office is open 24/7/365 at 303-536-8768
Commercial Restoration After a Fire in Boulder
Fires can occur anywhere in Boulder, Denver, and Arvada, including in commercial properties. You may discover ash, soot, and smoke damage after a commercial fire. Additionally, the sprinkler systems found in many businesses can cause significant water damage as they work to put out the flames.
The professionals at 911 Restoration of Boulder can handle any fire damage caused to your business. We utilized advanced techniques – including sodablasting – to clean away the damage caused by fire and smoke. Call us today and the crew can:
Assess Structural Damage in Your Commercial Property
Set Up a Personalized Commercial Fire Restoration Plan
Offer You a Free Insurance Consultation
Clean Up Dome, Ash, and Soot in Your Business
Here at 911 Restoration of Boulder, we know that not all forms of commercial property damage are dramatic. You might also discover puffback damage in your business after a long winter that required extensive use of the furnace.
Puffback damage can be visually displeasing and it can leave you with a bad, smoky odor spreading through your property. Techs can take care of puffback cleanup to return your property to the perfect condition you deserve.
No commercial restoration job is too big or too small for the techs at 911 Restoration of Boulder. The crew is ready to take charge of your property restoration needs. You can call us anytime of the day or night to get the ball rolling. Call us at 303-536-8768 and please allow us to offer you a free visual inspection.
Water Damage Restoration for Commercial Property Owners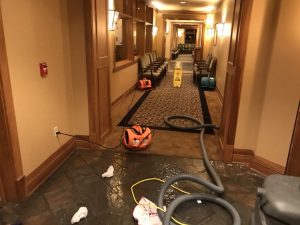 You may experience water damage in Boulder, Denver, or Arvada after a natural disaster. Ice dams and blizzards in the winter can be a significant threat to businesses in our area. You may also have to deal with heavy rains and flooding in the warmer months. These natural disasters can lead to frozen pipes, flooded basements, and excess water in your commercial property.
Fortunately, the crew at 911 Restoration of Boulder can take care of all aspects of water damage restoration. We can quickly extract water from your commercial property. Count on us to:
Use Infrared Scanners to Identify Spots of Moisture
Dry and Dehumidify Your Property with Professional Equipment
Search for Signs of a Mold Infestation
Clean Up Water Damage and Handle Mold Removal
Mold can be a big problem in commercial properties that experienced flooded or a plumbing emergency. Mold can spread quickly once it is in a damp, dark environment. This fungus can damage your property and impact your health, so it is important that you contact the mold remediation specialists at 911 Restoration of Boulder immediately if you suspect you have a mold problem.
Our company can even help you handle sewage backups in your commercial property. Heavy rains or a clogged sewage line can lead to a sewage overflow in your business. We can quickly clean up and remove sewage. You can rely on us to handle odor removal to return your property to perfect shape. Call us at 303-536-8768 and see how we can help you.
Get the help you need to fully recover from any type of commercial property damage by calling 911 Restoration of Boulder today.