Water Damage Restoration Services in Arvada
If you're looking to make a fresh start in a stunning suburb, Arvada may be the perfect town for you. Situated near the mountains in the Boulder metropolitan area, Arvada is a historic town with plenty of charm.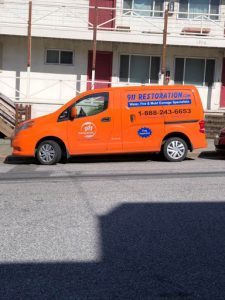 After you first purchase your new commercial or residential property in Arvada, you may be overcome with feelings of joy and elation. But these emotions may be fleeting and replaced by the knowledge of your newfound responsibilities as a property owner. Though owning a home or retail storefront is an amazing long term investment, building ownership does require you to maintain your property and keep it looking its finest. However, when flooding occurs inside of your building, whether from a pipe burst, leaking roof, backed up septic system, or a severe storm, it can mean a whole lot of trouble. Thankfully, the licensed, bonded, and insured team at 911 Restoration of Boulder is here to help. With day and night availability and a swift 45-minute response time, we will be able to offer immediate water damage restoration services when you need them the most. call 911 Restoration of Boulder at our number 303-536-8768
The Best Water Damage Restoration Services in Boulder
Imagine this: you arrive home after a long, tiring day at work. When you open your front door, you're greeted with about a foot of water in your living room. It has already taken a toll on your carpet and walls, and you know that you need to call a flood cleanup crew immediately to prevent further damage from happening.
The good news is that an amazing water damage restoration team is just a phone call away! 911 Restoration of Boulder knows that time is of the essence when it comes to water damage. The first 24 to 48 hours after a flood are critical in order to prevent costly and permanent damage from happening to your building and possessions, as well as preventing colonies of mold from growing.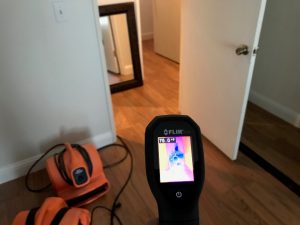 Whether it is day or night, we will arrive within the hour to promptly get to work. The first step is to remove as much of the water as possible. We will then use innovative drying equipment, including commercial air removers and highly effective dehumidifiers, to remove the remaining moisture from your air.
If your house or office building suffered from an indoor flood, you need to understand that timing is everything. You cannot sit on the problem and ignore it. You need to call a responsive and professional water damage restoration team right away. so contact us today at 303-536-8768
Professional Mold Removal Services with a Personal Touch
Whenever flooding happens inside of a building, there is a real possibility that mold can start to grow and flourish within your four walls. Mold is a type of fungus that breaks down organic matter found in nature, including dead leaves, trees, and bushes. However, that same helpful characteristic can be harmful if mold enters into your building. This is because the mold will eat away at any surface it grows on, putting the structural integrity of your home at risk.
It is imperative to act fast if you think you have mold inside of your residential or commercial property. Contact the mold removal experts at 911 Restoration of Boulder and we'll be sure to get to work immediately.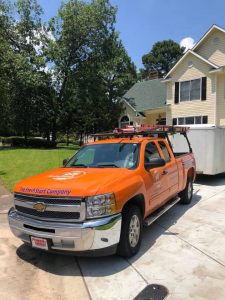 Our team of mold inspection and mold remediation experts know that having flooding and mold inside of your home or apartment complex is a scary time. You are probably feeling stressed out, angry, and fearful. This is why we always take a "fresh start" approach to every mold decontamination job that we complete. This enables us to put your needs at the center of our attention and to offer you with the best customer service and support around. Call us at 303-536-8768 and learn how we can help
A local Arvada family recently called us in the middle of the night. A pipe had burst within their house and there was water everywhere. They were scared that their prized possessions would be ruined. 911 Restoration of Boulder arrived at their doorstep right away. We cleared out every droplet of water and provided them with a dry, clean, and comfortable home again.
If you are in need of prompt water damage restoration or mold removal services, contact the professionals at 303-536-8768, 911 Restoration of Boulder now.
Servicing the cities of Arvada, Boulder, Broomfield, Denver, Lafayette, Louisville, Westminster, Wheat Ridge, and surrounding areas.