Water Damage Restoration in Boulder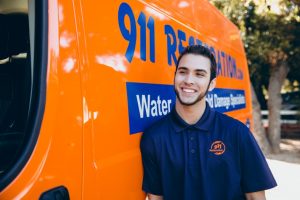 Heavy rains, blizzards, and plumbing emergencies can cause tremendous amounts of water damage in Boulder, Denver, Arvada or any other surrounding cities. You might discover inches of unwanted water in your home or business after a storm or if you have a pipe burst in your property. Excess water can warp floors, ruin walls, and destroy your possessions. so contact us today at 303-536-8768.
Fortunately, you can get immediate help removing water from your property and restoring any damage by contacting the professionals at 911 Restoration of Boulder immediately. You can get help handling water damage restoration in Boulder by contacting us 24/7/365. Our techs can reach your property within 45 minutes to:
Assess Damage with a Free Visual Inspection for Property Owners Only
Handle Water Extraction After a Flood or Pipe Burst Emergency
Pack Out and Store Your Belongings During Flood Cleanup
Use Infrared Scanners to Locate Unseen Moisture
Completely Dry and Dehumidify Your Home or Business
Restore Your Property to Better-Than-New Condition
Here at 911 Restoration of Boulder, we understand that excess water can allow mold to flourish in your home or business. You can count on our techs to:
Offer You a Mold Inspection to Gauge Fungal Growth
Focus on Mold Decontamination and Cleanup
Use Air Filters to Remove Mold Spores to Protect Your Health
Getting professional help right away can give you back your peace of mind after a flood or plumbing emergency. Allow us to take charge, preventing additional damage from occurring to your home or business, so you can get a Fresh Start.
Water Damage Restoration and Mold Removal in Boulder
Water damage causes many forms of damage. Water itself can destroy drywall, your floors, wooden fixtures, and more. Moisture can also turn your property into a perfect environment for mold growth. 911 Restoration of Boulder can handle all aspects of the water damage restoration process, including mold removal.
If you are dealing with water damage caused by a pipe burst, a frozen pipe, or flooding you can contact us right away. Our techs are licensed, bonded, and insured. We have years of experience in the field of property restoration and we can:
Handle Flood Cleanup for Flooded Basements or Crawlspaces
Offer You a Free Visual Mold Inspection
Isolate Areas Experiencing Mold Growth
Begin Mold Removal and Mold Decontamination Right Away
Renovating properties after they experience water damage and taking care of mold removal often go hand in hand. The pros at 911 Restoration of Boulder have the equipment and training to ensure your home or business is mold free after a water damage event.
You can count on our IICRC certified techs to provide you with the comprehensive services you need for water damage restoration in Boulder. You can also rely on us if you need help dealing with your insurance company. The crew has experience working with all insurance companies. We know how to help you file any insurance claims and to report your losses after a flood or pipe burst emergency. Call us at 303-536-8768 and learn how we can help
Get Help with Any Type of Water Damage in Boulder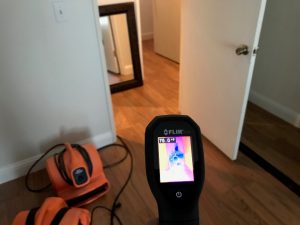 Rough weather can cause water damage to all type of properties, whether that's home owners or commercial business properties.  Your appliances and the water pipes running through your home or business can also cause water damage. Leaking appliances can cause issues that you may not notice immediately, increasing the risk of a mold infestation. 
In the winter months, you might experience water damage caused by frozen pipes. Property owners are also at the risk of a sewage backup year-round. Sewage spills are one of the most severe types of water damage you can experience, as sewage is considered black water. Black water contains dangerous contaminants due to its contact with human waste. Call us at 303-536-8768 and allow us to provide you a free visual inspection.
A professional property restoration crew can help you handle all forms of water damage restoration in Denver, Boulder, Arvada or any other surrounding areas. The techs at 911 Restoration of Boulder are trained to take on flood cleanup, sewage spills, frozen pipes, burst pipes, and more.
You can reach out to us any time of day to get the help and support you need to fully recover after you experience water damage. We understand all of the possible complications of a water damage event in Colorado, including the risk of mold growth.
Our techs have the resources to offer you a mold inspection after a flood or plumbing backup. Let us focus on keeping the mold from spreading in your home or business. Getting the professionals to handle water damage restoration and mold decontamination in Boulder can ensure that your property is returned to perfect condition, so call us at 303-536-8768 today.