Water Damage Restoration Services in Wheat Ridge
Wheat Ridge, CO is a lovely suburban town located in the Boulder metropolitan area. With close proximity to the conveniences and excitements of the city and a charming small town feel, Wheat Ridge makes the perfect setting for you if you'd like to purchase a new home or commercial building. There is extra comfort in moving to Wheat Ridge with the knowledge that 911 Restoration of Boulder is on your side in the event that indoor flooding occurs. We are a locally owned and operated water damage restoration company that has years of knowledge and experience. Hiring only the top talent in the area, we strive to provide the best service. We also use innovative equipment to ensure that we completely remove every drop of water from your premise. With 24/7/365 availability and a speedy 45-minute response time, we're there when you need us the most.
Quick and Efficient Water Damage Restoration Services in Boulder
As a commercial or residential property owner, one of your biggest fears is probably the threat of flooding afflicting your home or office building. Flood water can wreak havoc on your property within just hours of the initial flood. Mold colonies will start to grow within just days if the flood is not attended to.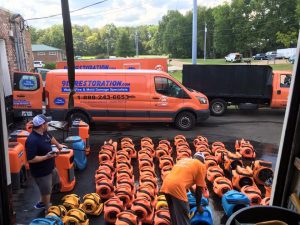 In order to keep your house or retail storefront building spick and span, you need to address the flooding issue immediately. If not, the water will directly affect the inside of your building.The indoor flood water will not only pose a threat against your building and your possessions, but it could also harm your health. Depending upon the source of the flood, the water could be contaminated with dangerous bacteria. Some of the health risks associated with coming into contact with contaminated water include vomiting, diarrhea, dehydration, viruses, and parasites. 911 Restoration of Boulder are experts in performing safe and secure flood cleanup efforts. We have the tools and equipment to extract all of the water from your property in a safe manner. In order to protect your building and your loved ones, call the water damage restoration professionals at 911 Restoration of Boulder today.
Effective Mold Removal Services in Wheat Ridge
Another serious effect of flooding inside of your residential or commercial building is the growth of mold colonies. Mold is a type of microorganism that thrives where there is excessive moisture. If you did not efficiently extract all of the moisture from your property, mold will start to form. It can also spread to other parts of your building by releasing thousands of tiny spores into the air. Mold will eat away at any surface it grows upon, ruining your walls, floors, furnishings, and also weakening the structural integrity of your building.
As with contaminated water, there are a lot of health risks associated with mold exposure. People with asthma or allergies and young children as well as the elderly are especially at risk. Some of the health symptoms associated with mold include coughing, sneezing, wheezing, runny eyes or nose, and upper respiratory infections.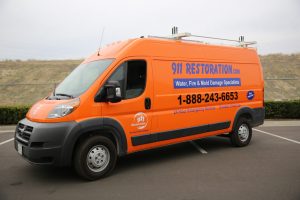 To protect everyone that enters into your home or office building, it is imperative to hire a professional mold remediation team now. 911 Restoration of Boulder's mold decontamination professionals will extract every single mold spore from your building.
Not only are our mold inspection services effective, they are supportive and sympathetic too. Our "fresh start" approach helps us to put you at the center of our focus and attention. We understand that having mold and flood water inside of your home is a scary time, and this is why we offer a supportive shoulder to lean on.
If you are in need of quick water damage restoration or mold removal services with a sympathetic touch, call 911 Restoration of Boulder today!
Serving the communities of Arvada, Boulder, Broomfield, Denver, Lafayette, Louisville, Westminster, Wheat Ridge, and surrounding areas.