Water Damage Restoration Services in Broomfield
Located in the Boulder metropolitan area, Broomfield is an ideal location for anybody to settle down in. With small town charm and quick access to the big city, it is a great location to purchase your first home or retail store in.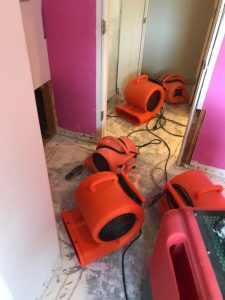 As a new commercial or residential property owner in Broomfield, you may be feeling a variety of emotions. From excitement and joy to anxiety and stress, there are many feelings to process. You need to understand that with new building ownership comes a lot of responsibilities. Now that you are a building owner, you need to properly maintain your property and make sure any damages that happen to it are promptly repaired. This includes any type of damage that occurs from flooding.
Whether from a pipe burst or severe thunderstorm, water damage inside of your home or office building can quickly create major problems. Thankfully, 911 Restoration of Boulder is here to help! With 24/7/365 availability and a prompt response time of only 45 minutes, we are here for you when the going gets rough.

Responsive Water Damage Restoration Services in Broomfield
 When it comes to professional commercial and residential flood cleanup efforts, 911 Restoration of Boulder is the company to call. Our hardworking team of licensed, insured, and bonded professionals offer swift and sympathetic services around the clock.
 We are not only passionate about solving your water damage woes, but we also like to educate our customers about water damage restoration. Here are some water damage restoration facts that you should know as a property owner: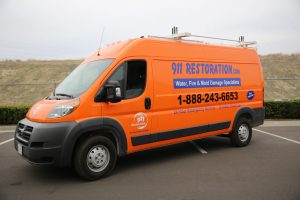 Being Proactive May Stop Water Damage – As a property owner, you should get into the habit of inspecting certain components of your building. From the drains to the pipes, staying on top of a problem before it occurs can help keep water damage at bay.

Minor Leaks Can Cause Major Problems – If left unchecked, minor plumbing issues can cause huge flooding problems inside of your home. It's important to routinely check all of your pipes

to ensure they are working properly.

There are Several Different Types of Water Contamination – When water enters into your home or retail storefront building, you probably do not know how contaminated it might be. If the water contains bacteria, it will be extremely harmful to your health. This is why water damage restoration services are best left to professionals, such as the experts at 911 Restoration of Boulder.
If you're in need of water damage restoration services, call our team today!
Expert Mold Removal Services in Broomfield
 When your commercial or residential building experiences flooding, water may not be the only problem you have to deal with. Excessive moisture in the air will lead to the growth of mold.
 While helpful outside, mold is very harmful when it enters into your building. It will not only wreak havoc on your building's structural integrity, but it will also harm your health. If you think you have a mold problem, call the mold remediation professionals at 911 Restoration immediately.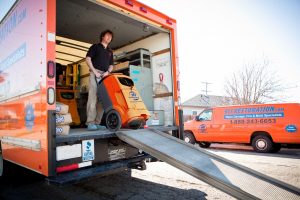 Our team of mold decontamination specialists will be at your door within the hour to start the mold inspection and cleanup process straight away. Not only will we pinpoint the exact source of the mold outbreak, but we will also efficiently extract all mold spores from your home, leaving the environment clean and safe.
 911 Restoration of Boulder's "fresh start" approach helps us to put you at the center of our utmost focus. We understand the stress and anger you are feeling during this dire time. With our experience and innovative equipment, we will help you to enter a new chapter of your life by ridding your building of mold and water.
 Recently, our team was hired by a local family who smelled a musty odor in their basement. Fearing it was mold, they called us right away. 911 Restoration arrived at their home within the hour and got to work on the mold removal job. We were able to get rid of the mold infestation that same day and offer the family the peace of mind they deserve.
 If you need water damage restoration or mold remediation services, do not hesitate to contact 911 Restoration of Boulder today!
Serving the communities of Arvada, Boulder, Broomfield, Denver, Lafayette, Louisville, Westminster, Wheat Ridge, and surrounding areas.