Sanitization Services in Boulder
The coronavirus pandemic has already taken its toll on Boulder. It is up to each of us to make our community's safety top priority. If there is anything we have all learned from this outbreak, it's that our simplest choices can affect everyone around us. Even strangers we will never know can be affected by our decision to stay home or go out, disinfect our spaces or let germs build up.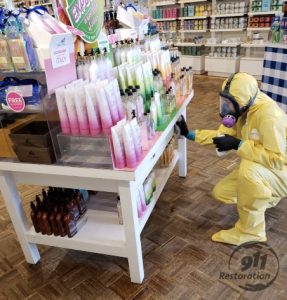 While many initially believed coronavirus was a minor threat, recent weeks have proven otherwise. This highly contagious virus has spread across the United States and throughout our community in Boulder. Those among us who are elderly or already suffer from conditions such as asthma are at increased risk of serious infection. And every single one of us has the potential to spread coronavirus without realizing it.
The virus can live on various surfaces for as long as a few days. You could also carry coronavirus for up to 14 days without ever exhibiting signs of infection. The safest course of action is to behave as though you know you have been exposed to the virus. Wash your hands frequently, disinfect surfaces in your property, and avoid unnecessary contact with individuals outside your household.
If you own a commercial property, you might feel an overwhelming sense of responsibility. Many business owners do right now. Whether you own a retail store, office space, or other commercial facility, your building is at constant risk of contamination. Both employees and patrons could bring coronavirus onto your property. And on the flip side, both your staff and customers are already at risk by leaving their homes to enter your commercial space. They could be immunocompromised or live with an elderly relative. For the sake of their peace of mind, you must observe regular disinfection and sanitization practices.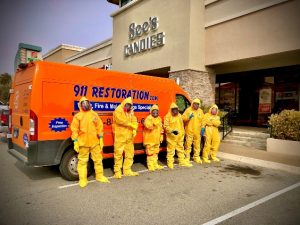 These extensive cleaning procedures are new for many property owners. If you feel overwhelmed by the burden, call 911 Restoration of Boulder for help. We provide office deep cleaning, residential disinfection, and any other sanitization service for both homes and businesses. We recognize that your ability to reassure your customers today influences your company's survival in the long term. That's why our technicians are thorough and trained to follow CDC and EPA protocols. Above all, the entire staff at 911 Restoration believes in serving our neighbors with compassion. We know the road ahead is uncertain, but we want you to depend on us for clear eyes and an optimistic spirit.
These are difficult times, but this pandemic isn't forever. Know that we will get through it together, and you can alway call 911 Restoration.