Mold Remediation in Boulder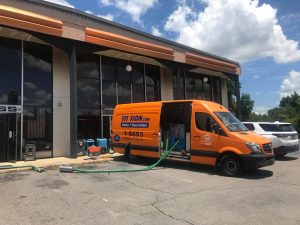 Eradicate mold growing in your home or business by contacting 911 Restoration of Boulder today. Our crews of mold removal experts are IICRC certified to handle commercial and residential mold growth. You can contact us 24/7/365 for a Fresh Start. Crews can:
Reach your property within 45 minutes

Perform a free visual mold inspection for property owners only

Isolate areas with mold growth

Handle total mold decontamination and odor removal
Property restoration experts at 911 Restoration of Boulder are trained to repair water damage as they handle mold remediation. We understand that mold can spread quickly after a sewage backup, flood, or pipe burst. Allow us to take care of water extraction and repairs for your property.
Getting fast help with mold decontamination in Boulder can reduce the total damage to your property. 911 Restoration of Boulder offers same-day mold cleanup services for home and business owners. You can rely on us to reach your property in under an hour to begin repairs on your property. Get back your peace of mind by reaching out to mold removal pros as soon as you suspect you have a mold outbreak. Call us at 303-536-8768 and see how we can help you.
What to Look for in a Boulder Mold Removal Company?
You can put your future in good hands if you have a mold outbreak in your home or business. Make sure you work with a professional mold removal company in Boulder for best results. You should look for a company with experience handling all forms of fungal growth.
Your mold cleanup techs should be highly trained, licensed, bonded, and insured. Mold decontamination techs who are IICRC certified know what it takes to completely wipe out all signs of a mold outbreak. The mold remediation pros at 911 Restoration of Boulder are ready to handle all of your needs after a fungal infestation.
911 Restoration of Boulder is a locally-owned at operated company. This means Boulder mold cleanup crews can reach your property quickly. Don't wait to handle mold growth. Contact us 303-536-8768, now to get a mold inspection in Boulder right now.
What Happens During Mold Decontamination in Boulder?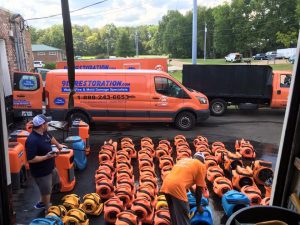 Many property owners in Boulder aren't sure what happens during mold decontamination. Generally, the process will begin with a mold inspection. Based on the result of your mold inspection, mold remediation crews may then:
Quarantine areas infested with mold

Remove moisture from your property

Disinfect all areas exposed to mold

Ensure all odors are removed

Repair damage caused by mold
The end-goal of mold cleanup in Boulder will be returning your property to perfect condition. The mold removal experts at 911 Restoration of Boulder are armed with the resources and equipment to fully restore your home or business. Call us at 303-536-8768 and allow us to provide you a free visual inspection.
Limit the total damage to your property by beginning mold remediation in Boulder now. Crews are standing by around the clock to take your call. Allow us to offer you a Fresh Start so you can completely remove mold from your home or business.
Servicing the cities of Arvada, Boulder, Broomfield, Denver, Lafayette, Louisville, Westminster, Wheat Ridge… and surrounding areas.