Water Damage Restoration Services in Lafayette
The city of Lafayette, located in the Boulder metropolitan area, has been attracting new residents with its charm and scenic location for years. If you are a potential new residential or commercial property owner seeking a change, consider planting roots in Lafayette.
Best of all, the professional water damage restoration team of 911 Restoration of Boulder is located right down the road to help solve all of your water woes. If your home or retail storefront was afflicted by a flood, whether from a pipe burst, septic backup, or severe rainstorm, our crew of licensed, bonded, and insured professionals are here to help. We are available day or night and have a swift response time of just 45 minutes in order to get to work straight away.
Prompt Water Damage Restoration When You Need It the Most
 When flood waters invade your home, they can cause a lot of costly damage to your building and prized possessions. This is why it is essential to call a team of flood cleanup experts right away. Within just a few hours, the water can take a toll on your carpet, floorboards, and furnishings. And within 24 to 48 hours, it can create a breeding ground for mold and mildew to flourish.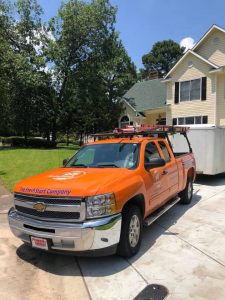 At 911 Restoration of Boulder, we thoroughly understand the importance of a swift response and same day servicing. An indoor flood is something that cannot be ignored. Whether it's the middle of the night or in the afternoon, our team will be at your front door within just 45 minutes of your first phone call to us.
Our skilled technicians know how to safely and efficiently remove all droplets of moisture from your building. We are equipped with high-tech machines, including air dryers, air scrubbers, and dehumidifiers, to extract all water from the premise.
 We want you to understand that you should never perform a DIY water damage restoration job by yourself. It is a task best left to the professionals. This is because the flood water inside of your home or office building may be contaminated. Depending upon its source, the water could be brimming with bacteria that could make you severely sick. Some of the health issues you could face if you come into contact with contaminated water include:
An upset stomach

Diarrhea or vomiting

Skin rashes

Bacteria, viruses, and parasites
 This is why you need to contact 911 Restoration of Boulder. If you have contaminated water inside of your building, anyone who enters is at risk.
Mold Removal Services in Lafayette
 Another problem that you and your property could face after a flood is mold. Mold thrives in environments with excess moisture. If water found its way behind your walls or under your floor, mold could be growing.
 When you need mold remediation services, 911 Restoration is the company to call. Our team of mold decontamination experts will pinpoint the source of the mold and get to work to thoroughly extract all mold spores from your home or apartment building.
 As with flooding, mold can cause a myriad of problems. Not only will it put your building's structural integrity at risk, but it will also harm your health. Mold-related health issues can include wheezing, coughing, upper respiratory infections, and worsened asthma and allergy symptoms.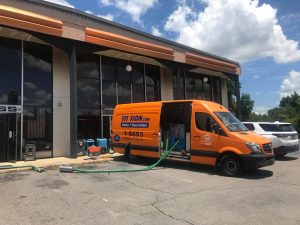 With 911 Restoration of Boulder, you won't just be receiving efficient mold removal services. You'll also get legendary customer service and support. Our "fresh start" approach to every mold remediation job we perform allows us to put you at the center of our attention. We understand that this is a tough time and we are here with you every step of the way.
We recently helped a local apartment manager who had flooding in his building's basement. He was scared that his tenants were in harm's way. 911 Restoration showed up to the property immediately and found the exact source of the leak. We also performed a mold inspection. We left him with a clean, dry, and mold-free environment that was healthy and safe.
 If you are in need of water damage restoration or mold removal services in Lafayette, contact 911 Restoration of Boulder today!
Serving the communities of Arvada, Boulder, Broomfield, Denver, Lafayette, Louisville, Westminster, Wheat Ridge, and surrounding areas.