Mold Removal in Wheat Ridge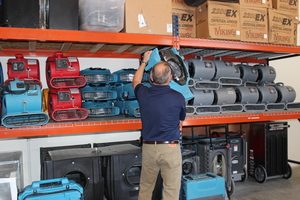 Get a Fresh Start after you experience a mold outbreak in Wheat Ridge. Contact 911 Restoration of Boulder today to get help from IICRC certified mold removal specialists. Crews are on-call 24/7/365 and they're prepared to race out to your property within 45 minutes of an emergency call to provide you with renovation services.
Mold removal techs at 911 Restoration of Boulder are prepared to eradicate fungal growth in your home or business. Mold cleanup experts have years of training and experience to draw on when working on your property. All techs are also licensed, bonded, and insured to handle your needs.
Find out how we can help by allowing us to perform a mold inspection in Wheat Ridge today. Crews can assess the damage caused by mold and determine the best ways to complete mold decontamination for you. As a full-service property restoration company, 911 Restoration of Boulder can also take care of water extraction and cleanup for you. 
Call us anytime of the day or night to get the help you deserve with mold remediation in Wheat Ridge.
What Happens During Mold Remediation in Wheat Ridge?
Mold remediation in Wheat Ridge can eradicate all evidence that you ever experienced a fungal infestation. There are a number of common steps associated with mold removal. Depending upon the results of your mold inspection, mold decontamination crews may:
Isolate mold with plastic sheeting

Get rid of mold spores with air filters

Pack out and store your un-infested possessions

Scrub down all areas and items exposed to mold

Remove mold stains and mold odors
Generally, mold cleanup experts will also perform a final mold inspection to make sure your property is fully renovated. Techs at 911 Restoration of Boulder have the resources to complete both residential and commercial mold decontamination. 
Allow us to personalize your mold remediation services to ensure your property is returned to better-than-new condition. Techs are standing by to begin mold removal in Wheat Ridge for you today, so you can get back your peace of mind. Get started now with a mold inspection.
Why Start Mold Cleanup in Wheat Ridge Quickly?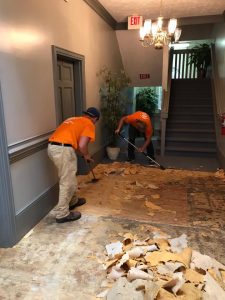 You can limit the total damage caused by a Wheat Ridge mold outbreak if you get professional help right away. Mold can keep spreading through your property until it is eradicated. Make sure you get same-day help with mold cleanup by contacting 911 Restoration of Boulder.
Our crews are fully prepared to handle mold decontamination in Wheat Ridge. Crews can also focus on the underlying causes of a fungal out-break. We are ready to help you recover from a:
Pipe burst or leaking pipe

Flood or snowstorm

Sewage backup 

Leaking ceiling or basement leak
Keeping your property dry can reduce the odds that you'll experience a mold outbreak. Allow us to handle dehumidification services alongside mold remediation in Wheat Ridge. You deserve a Fresh Start after a mold outbreak. Get the professional services you need in under an hour from 911 Restoration of Boulder. 
Servicing the cities of Arvada, Boulder, Broomfield, Denver, Lafayette, Louisville, Westminster, Wheat Ridge… and surrounding areas.