Mold Removal in Lafayette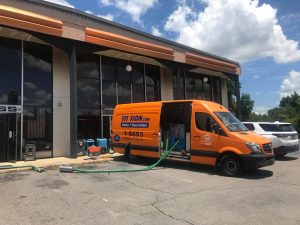 911 Restoration of Boulder can offer you same-day help with mold removal in Lafayette. You can contact us 24/7/365 if you need a Fresh Start after a mold outbreak. IICRC certified mold remediation experts can race out to your property within 45 minutes of an emergency call at any time of the day or night.
Lafayette mold cleanup experts are licensed, bonded, and insured to handle all of your property restoration needs. You can rely on us to:
Pack out and store your undamaged possessions

Repair the underlying causes of your mold outbreak

Complete thorough mold decontamination

Renovate and restore your home or business
Mold decontamination experts can get started with a mold inspection in Lafayette. Here at 911 Restoration of Boulder, we know that mold decontamination is not a one-size-fits-all process. Allow us to personalize the services you receive to ensure your property is returned to better-than-new condition.
Start mold removal in Lafayette in under an hour by contacting 911 Restoration of Boulder right now. Highly trained and experienced techs are standing by to help you today.
Does Insurance Cover Mold Remediation in Lafayette?
Your property owner's insurance may cover the costs of mold remediation in Lafayette in some circumstances. Generally, insurance covers mold cleanup if you get professional help as soon as you notice fungal growth. If you wait to begin mold removal, your insurance company could deny your claim.
911 Restoration of Boulder has experience working with insurance companies in our area. Lafayette mold decontamination techs can advise you on filing a claim after they complete your mold inspection in Lafayette.
Crews can also begin the mold removal process quickly to limit the damage to your property. Mold will continue to spread in your home or business until it is stopped. Allow 911 Restoration of Boulder to keep mold contained so it can be easily eradicated. 
Get back your peace of mind after a fungal outbreak by contacting us to start mold remediation in Lafayette.
What Can You Expect from Mold Cleanup in Lafayette?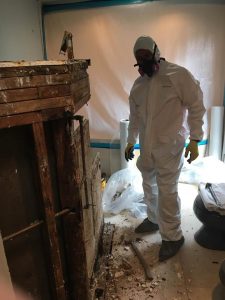 Mold cleanup in Lafayette includes a number of important steps. Crews begin the process by conducting a mold inspection. Based on the results of your mold inspection, they may then move on to:
Isolating infested areas with plastic sheeting

Removing mold spores with air filters

Repairing water damage that caused mold growth

Disinfecting all areas exposed to mold
911 Restoration of Boulder crews are trained to handle flood cleanup and water extraction. Crews can eradicate mold and dry out your property, reducing the odds that you will face a subsequent mold outbreak. 
All mold cleanup experts at 911 Restoration of Boulder are highly trained and experienced. Crews know what it takes to handle commercial and residential mold remediation. Our techs always put your needs first after a mold outbreak. Let us focus on bringing your property back to better-than-new condition so you can get a Fresh Start.
Servicing the cities of Arvada, Boulder, Broomfield, Denver, Lafayette, Louisville, Westminster, Wheat Ridge… and surrounding areas.