Mold Removal in Arvada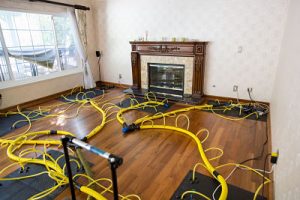 Make sure you're ready to handle a mold outbreak in Arvada by contacting 911 Restoration of Boulder. Our IICRC certified mold removal experts are standing by to help you. Contact us 24/7/365 and you can get help within 45 minutes. Mold remediation pros offer you a Fresh Start if you have mold growth in your residential or commercial property.
All mold decontamination techs at 911 Restoration of Boulder are licensed, bonded, and insured. Crews have years of training and experience, which prepares them to completely eradicate a mold outbreak in your home or business.
You can find out how mold remediation experts can help with a free initial mold inspection for property owners only. Your mold inspection can focus on:
All areas impacted by mold growth
The type of mold growing in your property
The causes of the fungal infestation
Arvada mold cleanup experts focus on developing a personalized restoration plan for your property. Crews have the resources to wipe out mold growth and to repair the underlying causes of a mold outbreak. Allow us to handle water removal and mold cleanup, to ensure you don't experience a subsequent mold outbreak. so contact us today at 303-536-8768
When Do You Need Mold Remediation in Arvada?
You may be unsure if you need help with mold remediation in Arvada. Mold can spread throughout your property under floors and behind walls, making it difficult to see. Signs of mold growth can include:
Foul odors that don't have a clear cause
Strange discoloration of walls, floors, and furnishings
Additionally, mold grows quickly in areas that are dark and damp. This means you may be more likely to experience a fungal infestation if your property flooded recently. A pipe burst, sewage backup, or severe storm could result in mold growth.
If you suspect you're dealing with mold, you can contact the mold removal experts at 911 Restoration of Boulder around the clock. Mold cleanup professionals can complete a mold inspection in Arvada quickly, to assess the presence of mold in your property. Call us at 303-536-8768 and learn how we can help
What Are the Steps in Arvada Mold Decontamination?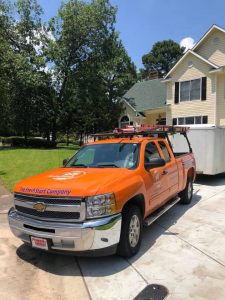 Mold decontamination in Arvada can eradicate all evidence of a fungal outbreak in your home or business. In order to complete mold removal in Arvada, mold cleanup crews will first review your situation with a mold inspection.
Once your inspection is completed, crews can isolate all areas experiencing mold growth. Often, this requires crews to set up negative air pressure machines and plastic sheeting. Air filters may also be used to remove mold spores.
Mold remediation professionals can then use specialized cleaners to get rid of mold growth. They scrub down all surfaces exposed to mold. Possessions showing signs of mold growth may be cleaned or disposed of, depending upon the amount of mold techs discover.
911 Restoration of Boulder can also take care of water extraction for you. Getting rid of excess water can bring your property back to better-than-new condition. Allow mold removal pros to focus on mold decontamination and water damage restoration for you with same-day services. Call us at 303-536-8768 and allow us to provide you a free visual inspection.
Servicing the cities of Arvada, Boulder, Broomfield, Denver, Lafayette, Louisville, Westminster, Wheat Ridge… and surrounding areas.